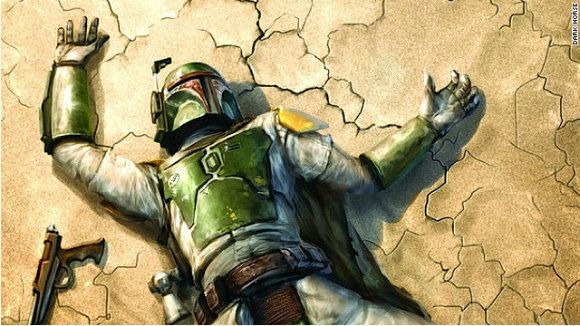 It's a macabre thing to think about, demise. Yet even the most admirable of heroes in entertainment history have not let their lives slip away from them so easily without giving the audience something to remember them by. Even when some heroes are certain their lives are over, they may suddenly don this veneer of machismo and be even
more alluring than before
.
Perhaps we've even all imagined it: the death of our favorite character. In our heads, we may play it out in several different ways. Is it heroic? Is it timely? Or is the character just a victim of circumstance? In any event, our characters are, more often than not, those who would say a few things from time to time. Even the reticent character cannot keep his or her mouth shut in every situation. Let us enter the time of your beloved character's death: her assailant walks up to her, lightsaber in hand and says those four words that mean so much in entertainment.
"Any famous last words?"
This Force Reflection wonders what those famous words of your character would be. Or would there be any at all? Post your answers in the comments below!